Hughes slates "embarrassing" proposed rule changes
October 09, 2018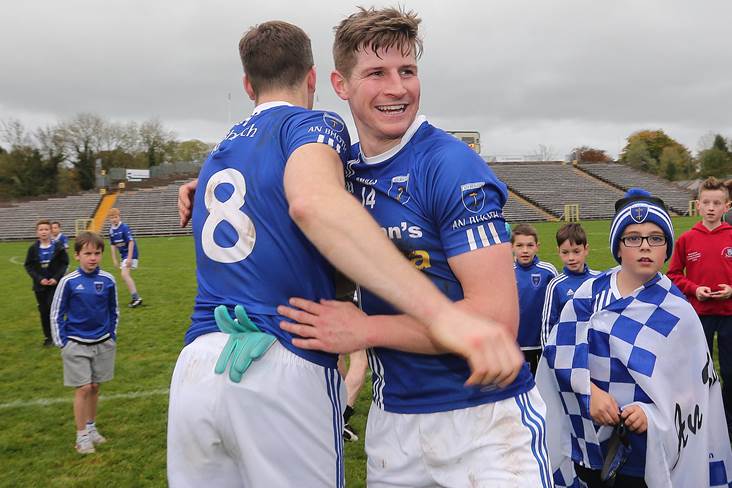 Scotstown's Frank Caulfield and Darren Hughes celebrate.
©INPHO/Lorraine O'Sullivan.
Monaghan midfielder Darren Hughes feels that the new proposed experimental rule changes for Gaelic football are "embarrassing".
The GAA's Standing Committee on the Playing Rules issued the list of proposed rule changes last week and if approved by Coiste Bainistíochta, they would be implemented as a trial during the 2019 Allianz Football Leagues.
Needless to say, Hughes, who helped Scotstown to their fourth consecutive county title on Sunday, is not a fan…
"It's embarrassing for some of that rules committee that some of that went to print," he is quoted saying by the Irish Independent. "There's no logic to it at all. I don't know if they even played the game. It was embarrassing to even read it. But for them to sit down and waste time, and to let that go to print…
"The only one (advantage) that I could potentially see going in is the mark inside. And I had said that before."
He added: "I think that is the only one that could potentially work. The sin-bin, I mean, we tried it before and it worked and then they got rid of it for no reason.
"I read the first couple of lines about the kick-out and everybody having to stay outside the lines of the 45-metre lines but I don't understand it at all."
Most Read Stories